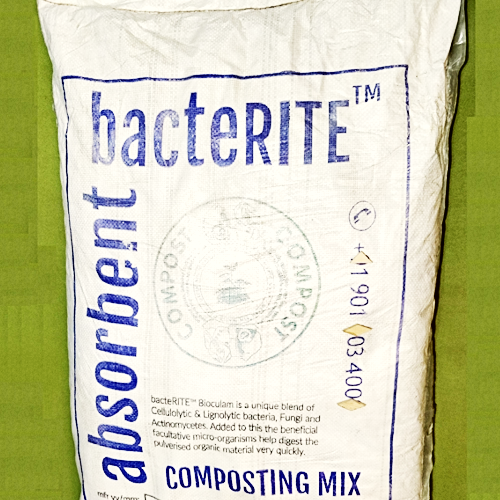 Product Description
bacteRITE absorbent is a unique blend of Biomass and composting microbes. When this bioculture is added to organic waste converter it maintains both the moisture content & bacteria content of composting pile. Add bacteRITE absorbent to maintain about 30 to 40% moisture content during the solid waste treatment in organic waste composter. bacteRITE absorbent can be a very handy tool in solid waste management. It helps improve the performance of OWC or any other solid waste equipment.
While composting at home, add in layers above food waste in kitchen composting bins.
Features:
- absorbs excess moisture
- reinforces microbial strength
Benefits:
- No worms
- keeps the digestion aerobic
Brown powder form, available in 20 Kg bags.
Contact Us
304/5/B, Seetharam Industrial Estate, Outer Ring Road, Jalahalli, Bengaluru, Karnataka, 560013, India
Phone :+918061881429