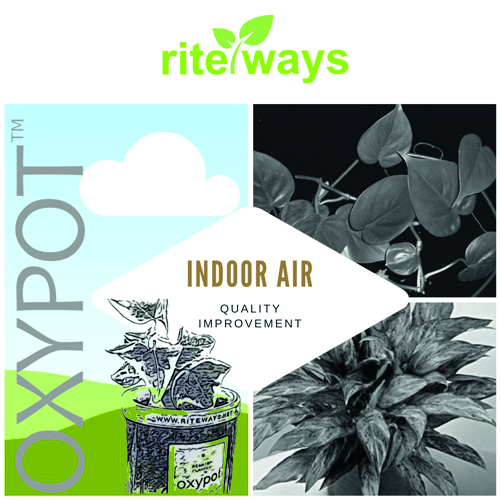 Product Description
Centrally air conditioned buildings are designed to be tightly sealed to reduce energy loss from air conditioning systems. Any good indoor air quality monitor report can show that such enclosed spaces housing hundreds of employees are breathing stale air. They are exposed to health risks like fatigue, disorientation, muscular pain, joint pain, eczemas, eruptions, dizziness, nausea, asthma, sinusitis, anxiety, decreased focusing capacity, depression and mood swings.
oxypot from riteways is an indoor air quality improvement program, that uses combination of many big and small garden planters with indoor plants that are magical air cleaners. Garden pots or vertical garden walls inside the enclosed spaces not only enrich the air with Oxygen, they absorb the carcinogens like acetone, benzenes, aldehydes, ethanol, g-terpins, pesticides generated from sprays, paints, new carpets, toba+cco smoke.
"Sick building syndrome" is causing big losses, worldwide.
Contact Us
304/5/B, Seetharam Industrial Estate, Outer Ring Road, Jalahalli, Bengaluru, Karnataka, 560013, India
Phone :+918061881429